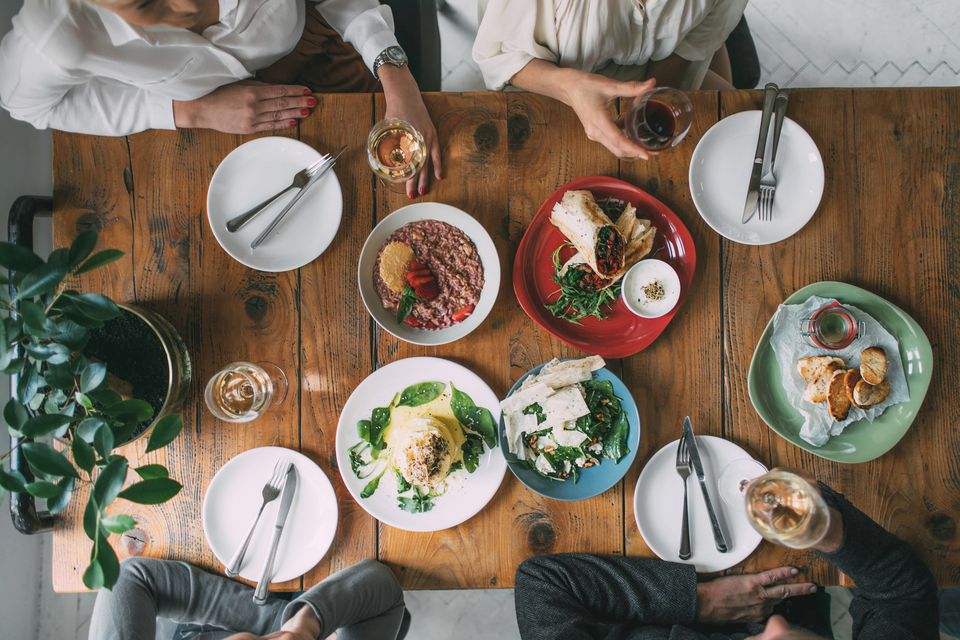 I hate going out with friends. I admit it outright. It's okay if there is one or maybe two other people. Very specific people. But certain times are such that you're hard pressed to excuse yourself out of a decidedly dull and pointless getting-together of 'friends.' Yes, 'friends.' Those people who, by social standards, are classified as such without thought or fair reason. At certain times, you've to lunch with these people. And lunching is the worst.
After dilly-dallying with the schedule, you finally get to the restaurant which will inevitably be a crowd-pleaser (read 'bad choice'). Once sat, you notice that you are flanked by your least favourite people- so conversations are out of the question. The food arrives painfully late, and you start digging right in- stuffing your mouth so you don't have to participate in the corny millennial talk. But then the rest of your food suddenly disappears. What happened to it? Oh yeah. Sharing. You've half a mind to tell these people to sod off and eat their own shite choice of food.
But all this is nothing compared to the small matter of settling the bill. It is commonplace for people to expect the host to pay when it's a birthday party or the like. But a random meet-up? Shouldn't one pay for what he ate and be done with it? No. They choose to find excuses as to why you should pay a certain amount because you had done that thing 4 months ago. And because you want the afternoon to end as soon as it can, you end up paying for the buggers. But does it end? Nooo. The turds then take pictures. Oh yes. A dozen pictures each, at least. Selfies with a graceless pout. Food pictures taken in an artsy way (so they think). Nightmarish.
Seriously people, have you ever come across the term 'restaurant etiquette?'